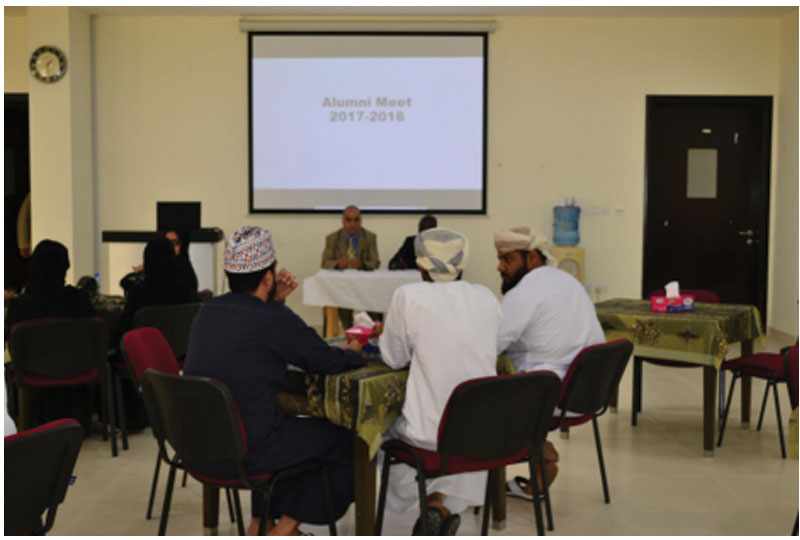 Bayan College held a meeting with its Alumni Association in an effort to strengthen the relationship between the two parties. The meeting that took place on Sunday, the 4th of March 2018 at the Bayan College campus saw cordial interactions between the Alumni and the college management on issues of the current trends in the industry and hence the need for more collaborations between the College and the Alumni who are the ambassadors representing Bayan College vision and mission in the industry.
During the meeting, the Alumni Association expressed their ideas and opinions which ranged from coming up with Bayan College programs for graduating students such as establishing a production studio, collaboration in research and consultancy to exploring training opportunities to students. The Bayan College Alumni comprise of former students who joined the college since its inception in 2006 and those who graduated recently on the 27th of February 2018.
According to the Acting Dean of Bayan College Dr. Nada Sammy, the Alumni Association is an important forum through which the college can be promoted and linked to the industry and employers hence creating vital relationships and links between the industry and employers and the college. "We want you to be our ambassadors out there by representing the academic values you learnt through Bayan College and to continue collaborating with the College's management whenever called upon.
"Dr. Nada. Explained Bayan College is the first private Media College in the Sultanate of Oman offering Majors in Broadcasting, Journalism, Public Relations and Advertising. The College also offers English Literature and English Professional Writing under its Faculty of English Literature. Bayan College operates under the supervision of the Ministry of Higher Education and is affiliated with Purdue University – Northwest USA.